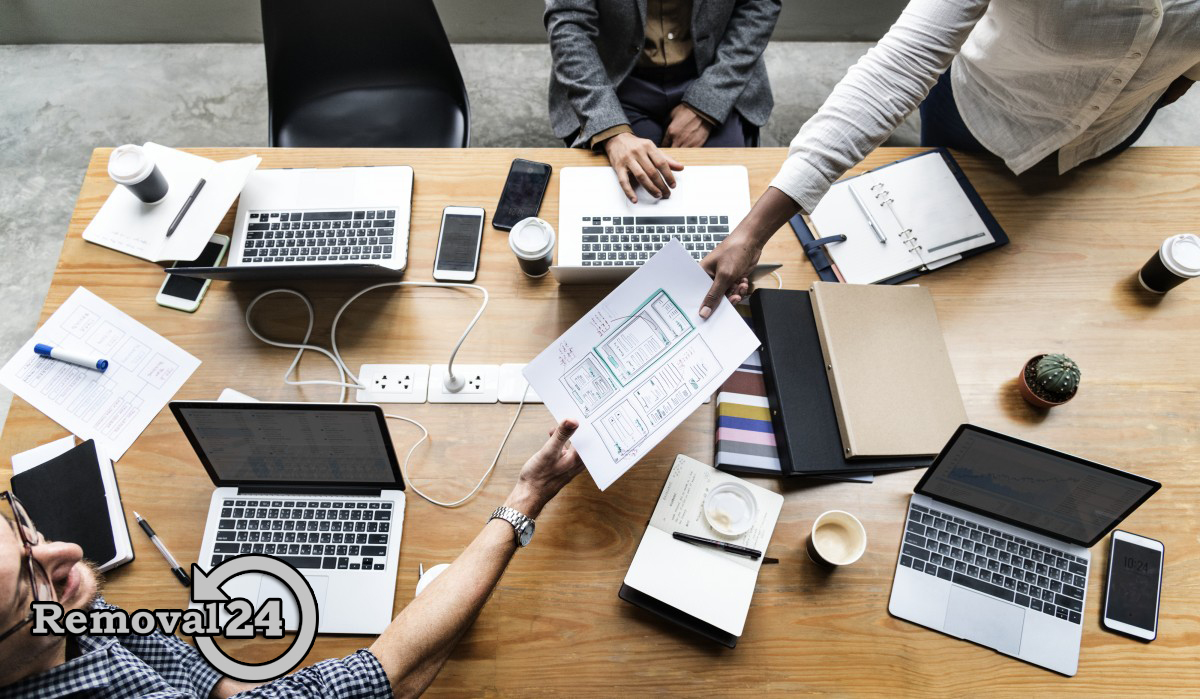 Relocating a business is a daunting task that requires a series of steps to take before completing each task successfully. One of the first tasks includes creating a business relocation plan. But before you start, you need to determine the reasons for your relocation. Are you moving due to business expansion, or maybe you need to be closer to your suppliers? Whatever your reasons, they will define the outline of your relocation and its process.
The benefits of your business plan for relocation
As you start to prepare your plan for a business relocation and to search for a trusted office removal services in Barkingside IG6, for example, you need to consider the benefits of it in order to make cost-effective decisions that will go hand in hand with your future business goals. Here are a few major things to consider before creating your plan:
Relocation will influence your working process. How to minimise business downtime and organise your business to minimize the potential the losses? Create a strategy that will help you keep your customers or suppliers under control until everything gets back to normal.
Think about the short-term and long-term advantages of business relocation, along with disadvantages you might experience.
Communication with your employees is very important. Make sure they know what to expect and how to address potential issues.
Set a moving budget and stick to it. Moving is a costly experience and you need to take little details and hidden costs into consideration as well.
Create a plan B – in case something goes wrong with your relocation, it is always good to have a backup plan. You have to be prepared for unexpected situations and be able to react no matter what.
Create a strategy to overcoming potential risks or delays of your office relocation.
Preparations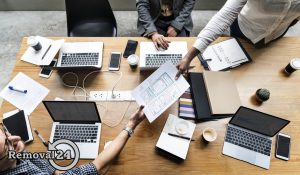 One of the aspects of your business relocation plan is finding dependable commercial movers in London that will help you move furniture and other office equipment hassle-free and quickly. When preparing your business relocation project plan, you need to tell your mover everything you will move in order to determine what services you will need. If your offices are large, ask if packing or unpacking services are included in the price and if not, how much packing service will cost. Also, if you are moving computers and other sensitive equipment, consider renting crates or ask the company if they can supply you with them. Don't forget to create a backup of all the data on the computers in case of damage. If you have an extensive business library collection, machines, heavy technology or warehouse to move, you need to find movers that have experience in relocating such items, as well as dismantling or reassembling machines, storing sensitive items, etc. These are all relevant questions to ask your mover before you start creating a business plan for relocation.
An additional tip
It is essential that you research movers in order to find the one that qualifies for offering business relocation services you need. Check if they have experience if they are licensed or BBB accredited. After you find few movers, compare prices and choose one that will fit your needs and your budget.