Save yourself from all the troubles of preparing and carrying out your upcoming residential relocation and have us handle the job from start to end. We are professional and fully certified movers and we provide man and van and removal services in line with the highest international standards. We are currently one of the leading removal firms in London due to the fact that we have the necessary resources to handle equally well both large and small scale residential moves.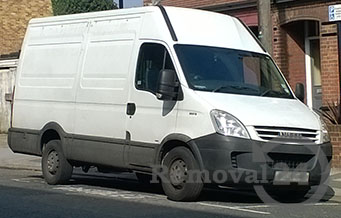 We work with highly trained and capable moving technicians because we aim for perfection and we want to provide to our clients the best possible services. We have selected our packers, carriers and drivers via our employment policy, so rest assured that your house removal in London will be organised and executed by some of the most qualified relocation experts in the city.
We work with affordable prices
Our service rates are cost effective due to the fact that we form our prices with a moving cost calculator which allows us to take into account the unique parameters of each domestic removal in London for which we are employed. We use this pricing technique for the following reasons:
It allows us to work with fees which are fair to both parties
It allows us to maintain an unrivaled quality/price ratio which is highly appreciated by our clients
It makes us an accessible company that can accommodate any moving budget
We have a fleet diverse removal vehicles which we have fitted with the most accurate satellite GPS systems. The cargo section of our vans and trucks are equipped with straps and belts which keep everything in place during transit. We also have furniture blankets with which we cover all hauled furnishing in order to protect them from unwanted bumps and scratches. Our vehicles are cleaned after each house removal in London in order to avoid tarnishing the moved items.
We can relocate any kind of residential property
The type of your household doesn't concern us because we can easily move anything from small flats to large ancestral mansions. It is like this because we have an immense arsenal of packing and lifting instruments that permits us to drastically accelerate and facilitate the packing and loading stages of the relocations for which we are hired. We also have the company policy of frequently upgrading your equipment, so rest assured that your removal will be handled in the safest and most modern of ways.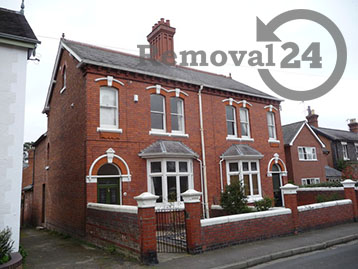 Our work schedule is flexible which means that we can handle your upcoming relocation at a day and time that best suits your personal agenda and preferences. It also makes booking us is a straightforward task which can also be done on a short notice. Feel free to contact us via telephone or e-mail at any time of the day as we maintain a 24/7 customer support centre. Once you get in touch with us, don't forget to request your personalised free quote.
We are based in London. The city is the capital of England and is the largest urban settlement in the United Kingdom. It is the location of four UNESCO World Heritage Sites and numerous world famous places of interests. London is home to some of the finest universities on the planet such as King's College, University College London, Imperial College of Medicine, University of Westminster and many more. Some of Europe's finest museums are situated in the English capital, the most noted of which is the British Museum which was founded in 1753. The Natural History Museum is another well-known landmark and is visited by over five million people which make it the third most visited British museum.