In addition to moving your boxes, we can help you make your upcoming relocation project even easier and more pleasant by taking up the responsibility of carrying out your end of tenancy cleaning in London.
Choose to do things the easy way
Our post tenancy cleaning service is most often chosen by people who are leaving rented accommodations. As you may very well known, in order to get your rental deposit back you should make sure that the property is in an immaculate state. So, let our great licensed cleaners do that for you.
The importance of our end of lease cleaning service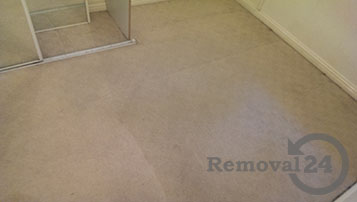 Cleaning is the last thing you would want to think about when you are in the middle of all the hassle with packing, arranging your move, taking care of the paperwork etc. So save yourself a lot of time and stress and let our removal teams in London handle your end of tenancy cleaning. Our cleaners will come to your place at a time that would be considered entirely in accordance to your schedule. They will handle the job professionally, cleaning the apartment/house top to bottom, scrubbing every surface and making it shine. Upon completion of your end of lease cleaning even you will not be able to tell that someone has lived at the place. Your landlord on the other hand is going to give you back your deposit with no hesitation.
Why choose us
Our end of tenancy cleaning in London service is reliable and cost efficient. It is handled:
In a manner up to the highest industry standards
With the help of powerful eco friendly cleaning equipment and products
On a flexible schedule
At very competitive prices
As with every job we have been commissioned to do, we approach post-tenancy cleaning with utmost professionalism and care for the detail. You are not going to have to worry about a single aspect of the job, which is going to save you time, energy and after all – even money, because you are guaranteed the return of your deposit.
Personal approach and care for the detail
If there are stains or high-traffic areas that require extra effort or specialized equipment, we will make the necessary arrangements. We are dedicated at a hundred percent to tirelessly work for accomplishing the results you expect.
Easy to get in touch over phone and email
Feel free to get in touch with our customer support if you have any questions as well as for arranging:
Booking, including last minute reservations
A free quote for the full price of your end of tenancy cleaning in London
All the information you need concerning methods, schedules and pricing presented in a thoughtful, helpful manner
Invest the time you save by having us by your side in exploring London. Famous attractions that may present interest to you include the London Zoo – the oldest one in the world – as well as Chinatown in Westminster and of course the British Museum.