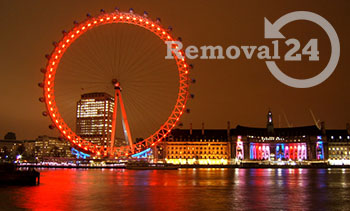 Have you ever wondered what makes London the greatest city in the world? If you have but cannot find the answer keep reading because we will turn your attention towards several factors that make the English capital the number one urban area on Earth.
Public transportation
London has a vast public transportation network which comprises of:
Buses
Trains
Underground trains (one of the largest metro networks in the world)
Bicycles
Boats
Taxis
The presence of so many means of transportation helps local residents to get from one end of the city to the other easily and without any complications.
Careers opportunities
The British capital is recognised a global financial and employment hub which ultimately means that the city offers amazing career opportunities to everybody regardless of their field of expertise. Even more, London is known to give some of the highest wages in Europe and the world. So, if you aren't happy with your current job and salary, you shouldn't most definitely consider moving to the English capital.
Man and van services
Speaking of moving, London is served by many removal companies which help local residents go through their commercial and residential relocations. So, if you wish to move but you don't have the time or tools to carry out your removal have no worries as you can easily find certified contractors who will provide you man and van services that will easily accommodate your relocation budget.
Music scene
No city in the world can rival London when it comes to music. The English capital is beyond any doubt the favorite locations for internationally known musicians and bands to organise concerts. The city is flooded with small and big entertainment venues which host musician shows on a daily basis.
Landmarks
London is home to some of the world's most famous buildings and monuments. It is also the location of four UNESCO World Heritage Sites. Landmarks such as the London Eye, Buckingham Palace, Big Ben, St. Paul's Cathedral, Tower of London, Westminster Palace, Tower Bridge, British Museum, Tate Modern, Greenwich and more attract travelers from all over the world. After all it is not by chance that the British capital is currently the second most visited city on the planet.
Fashion
Along with Paris, Tokyo, New York and Milano, London is one of the world's fashion capitals. The city boosts a number of high end boutiques which sell and showcase the latest clothing lines and trends of the best designers in the world. The city is also often used to host different fashion shows and events.
Heathrow Airport
Heathrow Airport is one of the largest and busiest airports in Europe and the world. Its presence gives Londoners to keys to the world as they can easily catch direct flights to any destination on Earth. For example, you can easily get from London to Paris in less than two hours. And if flying isn't your thing, have no worries as the British capital is linked to several major European cities and capitals by rail.