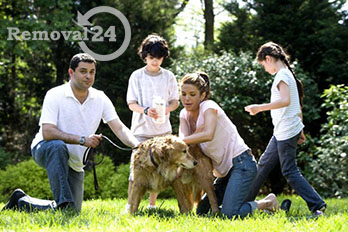 Most people have one significant goal when it comes to their personal life. It is to one day have a nice family with which to spend plenty of free time and have enjoyable experiences. While there are those individuals devoted to their business with absolutely no time for personal matters the majority of people think otherwise. And it is for a good reason. Your family members are not just relatives, they can become some of your best friends too. Even though teenagers are sometimes difficult to deal with if you are able to find some common ground with them you can spend some quality time with them and take part in not just fun activities but useful ones as well. You can join your efforts in so many areas:
Fun and entertainment
Education
Home maintenance
Travels
The first thing that comes to mind is obviously fun and games. It is a common understanding that family activities take part during free time and more often than not this indeed is the case. Pay attention to your children's needs and requirements. They simply want to have a good time and you simply ought to play with them. Fortunately you will perhaps be the one to choose the nature of the games and you might as well incorporate some educational elements. Board games and excellent way to have a lot of fun in the middle of your living room. Parents as well as kids can play most of them together and learn while doing it. There is a well-known joke about the game called Monopoly and how it is the quickest way to tear a family apart. While it is true that there will be a lot of sulking during such a game in time children will quickly find out that there is no point in being a sore loser. So don't hold back and spend some time on board games because their effect will be nothing but positive. There are many places in towns where you can simply rent out such a board game and play it at the café itself. You order drinks and sit in an environment suitable for such an activity.
Play detectives together and feel as if you are in a movie
Another great opportunity for you to bond with your family is to take part in an escape room. This type of entertainment really kicked the door down and this is pretty much what you are going to be looking to do there. Well not exactly. Basically you and your companions are locked in a room full of objects of different nature. Your goal is to follow clues and open secret stashes and doors in order to eventually escape the room. They usually give you one hour to accomplish that and your progress is constantly monitored. You are free to ask you moderators for help but it kind of takes the fun away from the whole thing. A group of four people is usually the perfect size for this sort of challenge. You have to work as a unit and help each other. Panicking is not your friend and you should instruct your fellas to stay cool and make swift decisions. There isn't usually any physical activities involved. You simply need to read coded words and fine the appropriate lock for your keys that you will be finding. Many of these rooms start in the dark so you should look for a way to start a light first. There is always some sort of scenario too. You are either saving yourself from a gas leak or are escaping a tomb of a pharaoh. Other rooms tell a story about double agents or hackers. Regardless of the storyline the goal is the same. Open the last door and escape within an hour. Do it and everyone will be happy.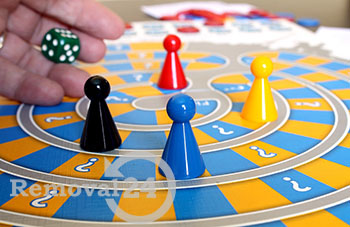 Family related activities cannot be all fun unfortunately. You need to teach your children that they have to be useful too. This is why a full house clearance should be a joint effort. Even every day cleaning duties need to be distributed. Your kids need to know that washing the dishes and taking out the garbage is part of their daily routine as well. But in order for them to take it as such they will need the right example. And it needs to come from you. So clean together and do other chores and they will get used to it. A full home removal is also such an event. Don't bail them out. Make them help – they might assist with packaging and carrying even though you will probably have professional movers over as well.
Go together on the road and enjoy each other's company
Traveling as a team is also a fun thing. Go on vacations together with your family and don't look to just travel with your significant other or with friends. Throughout a trip many games can be played and many songs can be sung. Teach your kids how to behave on the road and explain what needs and what doesn't need to be done. It is a great opportunity for them to learn about putting gas in the tank and about how often a driver should rest. They can also be told how to preserve nature and how not to litter. Once you arrive at your destination if you do not have a tour guide just make a joint plan regarding how your vacation will go. Everyone should be on the same page when it comes to visiting sites and picking a place to eat. Do not underestimate these little details as you might not notice it at first but if someone is left unhappy it might come back to haunt you later. Tell stories and listen to what your family has to say and how they respond. Being around them allows you to communicate more frequently and just workout the chemistry. Who knows, one day when your kids have decent jobs they might take you to a place you have always dreamt to see.