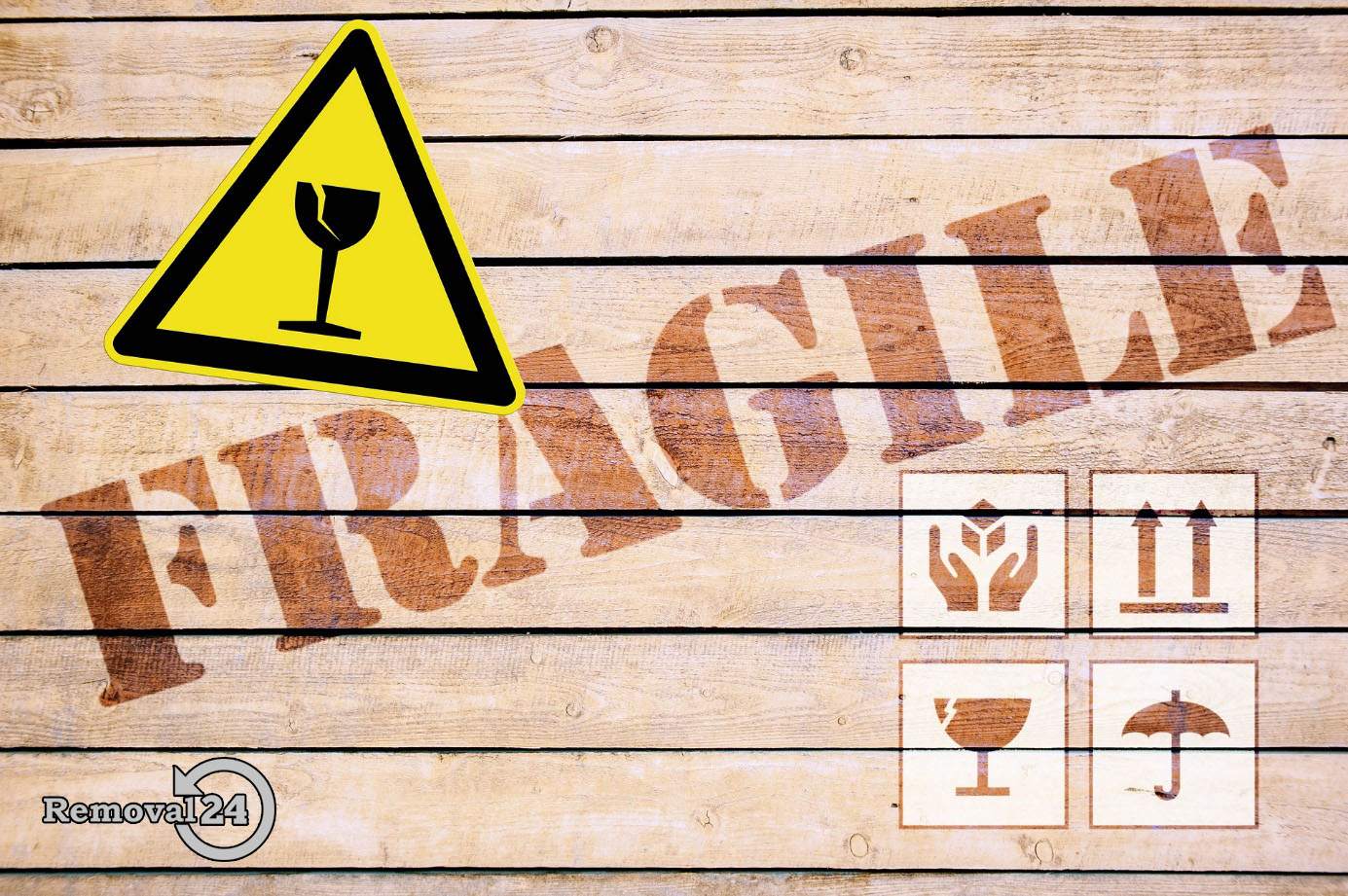 Many house or office moves end up with at least a couple of victims. Don't worry because by that we do not mean human victims but rather broken or damaged items and furniture. The only things worse than accidentally scratching or damaging your possessions during a relocation is losing them or having them stolen by burglars. Luckily for you, we will help you avoid such terrible situations by first pinpointing the items which are most vulnerable during a move and then giving you a set of tested tips to ensure their safety.
Most fragile items on the moving van
If you want to move items that are made of glass or contain glass elements, you need to be extra careful because even if they are packed well, they can still get damaged if they are not handled properly. Similar is the case with artwork and other valuable and collectable possessions such as electronic equipment and antique furniture. But, if we have to quickly sum up the most fragile items in a household, our list will look like this:
Plates and glasses
Mirrors and framed paintings
Works of art
Bottles of alcohol
Electronics and delicate equipment
Lamps
Some of these possessions can also be found in commercial and business buildings. Therefore, if you are moving office, take your time to find secure and trusted business moving services in Bounds Green N11, N22 or in any other London area that suits you and your company the best. This means that you should only hire movers who are fully insured, professionally qualified and adequately equipped to provide you with a comprehensive range of additional services such as packing or, at the very least delivery of quality packing supplies.
How to avoid a disaster?
Apart from finding an experienced and reliable moving company that can provide you with their professional assistance during every stage of your relocation, there are several other steps you can take to ensure that all of your items arrive at your new home or office in one piece.
Insurance
Most licensed removal firms are insured. However, it is best if you opt for one of the additional coverage solutions that they offer such as Goods in Transit or removals insurance. In that way, you will be not only fully reimbursed if something does not go according to plan but you will also be financially compensated in case one or more of your belongings are damaged during their transportation.
Special moving services
If you need to move a huge amount of delicate possessions, do not rely on a standard removal service. Instead, hire movers that can provide you with risk-free expensive and fragile item removal in London. Those pros have more experience packing, handling and transporting valuable belongings such as artwork and extremely delicate possessions like mirrors, for instance.
Use top-quality packing materials
Using towels, newspapers or old boxes to prepare your items for a move can save you a lot of money on packing supplies. Still, use only professional-grade materials and moving boxes for your most fragile and pricey possessions because it will cost you several times more if they damage.