Managing your business effectively while trying to organise and schedule your own office removal is a bit of a tall order, even for seasoned business owners and office managers, as there just too many issues and considerations to account for and too little time to deal with it all. If you think you can use with some help in order to keep things on track, then by all means get in touch with Office Removals Brentford – the local removal specialists.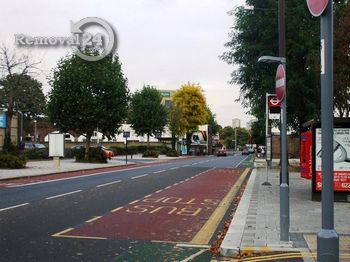 We are a locally owned and managed removals company which specialises in professional office removals. We have the required industry experience, technical capacity and manpower to deal with all aspects of the removal process, and provide you with complete end to end servicing so you have less to worry about. Our diligent and well organised mover teams will handle the packing and securing of expensive office equipment and machinery as they need to ensure damage free transportation.
Good packing is essential for avoiding damage to items, so our movers will be extra careful and attentive during the packing stage. If required we can also supply the necessary packing and wrapping materials. If you are moving the contents of multiple or identical offices, the movers will label and list the contents of each office before packing, in order to ensure nothing gets lost along the way. Listing and labelling of items being moved will also make unpacking and distributing of contents much easier and more efficient at your new address.
Most reliable movers in Brentford, TW8
We can easily handle all types of commercial removals in Brentford due to the fact that we have the needed manpower and expertise to easily relocate any type of business establishment from a small office to a large production facility. We also have the required technical capacity to meticulously, efficiently and smoothly carry out even the most laborious and time sensitive commercial moves in Brentford. To date we have never failed to meet a deadline because we are always ready to walk the extra mile and work non-stop if the moving job requires it.
We will do our best to complete the entire removal within the shortest time possible, and with minimum disruption to your daily business and staff duties. Office Removals Brentford has a large number of transport vehicles of different load capacity at our disposal, which means we can be extra flexible and efficient when transporting your office contents, and ensure timely delivery. We also aim to complete the removal within a short space of time, because this means less downtime for your business, and fewer lost profits. We provide punctual, week round servicing and convenient booking hours that work around your schedule.
The Syon House is arguably the most noted structure within the boundaries of Brentford. It is owned by the Duke of Northumberland and is often credited to be one of the most beautiful mansions not only in London but the United Kingdom as a whole. The Brentford Monument is another well-known local landmark. It honours several major events from the town's history.
Bounds Green Bow Bowes Park Brentford Brent Cross Brent Park Brimsdown