Organising and carrying out your office relocation on time and within budget is crucial for any business, as costly delays or damage to pricy equipment can quickly turn the whole project into an expensive ordeal. When faced with the necessity to move your office, you have two options at your disposal – A, you can try and organise everything on your own, while running your business effectively on a daily basis, B – you can shut down for the time being and lose a lot of profit and customers while trying to organise the office removal, or C – you can look for professional office removals in Brent Park and have the entire job organised and handled professionally and affordably, so you get a chance to deal with more important aspects of your everyday business.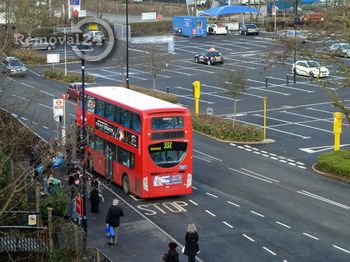 If option C seems to be the most adequate solution, then we will be more than happy to organise and provide you with a professional grade office removal service that will give you the desired efficiency, punctuality and affordability. We are a professional removal services provider which specialises in all types of office, and certain commercial relocation services, we aim to provide customers with comprehensive, end to end servicing which is the only way to make the entire relocation swifter and more manageable, for our customers and their staff. We will plan, organise and schedule the office removal in such way as to minimise disruption to your daily schedule and staff duties.m Naturally, we will try and complete the job within the shortest time possible and with no disturbance to other occupants or business on the premises.
Best equipped removal vehicles in NW10
The best way to ensure the safety of your belongings is to haul them with new, clean and fully stocked Lorries and Lutons. We have a fleet of moving vehicles which we have fitted with the best satellite navigational systems. This also allows us to offer to our clients a GPS tracking options which they can use to know at any time where exactly their possessions are. The cargo section of our vans and trucks are equipped with safety belts that prevent transit accidents and it is because of this that we are known to provide the safest office removal services in Brent Park, NW10.
In order to avoid damage during handling and transportation, our mover teams will deal with packing and securing of your office content as they know how to do this right. Loading and latching of items is also handled by our teams as we need to make sure everything gets to your next destination safely and intact. Professional office removals in Brent Park are our specialty and we take our job very seriously so you and your business can enjoy the benefits.
We are seated in the Brent Park, NW10, in the north-western parts of London. The area is part of the Borough of Brent and is the location of the Neasden Temple which is officially known as BAPS Shri Swaminarayan Mandir. It is presently one of the largest Hindu temples outside of India and was established during the mid-1990s. At the time of its construction it was the largest mandir in the western world.
Bowes Park Brentford Brent Cross Brent Park Brimsdown Brixton Brockley