If you need to move your office from one place to another in search of more customers and better business opportunities, then you would need all the help you can get as office removals usually tend to cause more
headaches than initially anticipated. We though, are the experts of professional office removals in Alperton and will be more than capable to organise and provide you with highly efficient and attentive office removal service that is worth your time and money.
We understand and appreciate the fact that you are running a business, and a business cannot just shut down for the day because the office is being shifted, as this would translate to huge amounts of lost profit. In order to resolve this issue, we provide flexible and convenient office removals that can be carried out and completed successfully out of business hours or during weekends.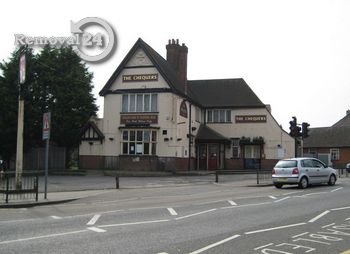 As we are looking to make the entire relocation swifter and more efficient, we will conduct a preliminary job viewing in order to organise the work process accordingly and optimise packing, securing, and loading of your items. Our qualified logistics experts will discuss with you all stages of the removal process and take note of any specific requirements or criteria you may have concerning the move. We work with specially trained, professional movers who will expertly take care of packing, labelling, securing and loading of your entire office contents
If you are shifting multiple offices, or a large number of identical equipment or furniture such as computers and filing cabinets, our movers will implement a specially devised colour code system and make sure each item and piece of equipment is accounted for and placed where it should be at your new address.
Cost wise, our services are quite affordable and widely accessible by many businesses, our quotes are fair and unburdened by additional fees or unmentioned charges. We will do our best to provide you with individually prepared service offer, which meets your budget requirements. Remember, when it comes to professional office removals Alperton relocation specialists will prove to be just what you need.
Aldborough Hatch Aldgate Aldwych Alperton Anerley Aperfield Archway