In a serious business environment, time is always money, and in a serious business environment neither of these should be wasted. The same applies when you need to relocate your office from A to B. As a savvy business owner or office manager, you would be looking for the most affordable, efficient and professional office removals in Aperfield, and guess what – you have come to the right place, as here you can receive the most attentive, punctual and reliable office removals without having to pay a small fortune for it.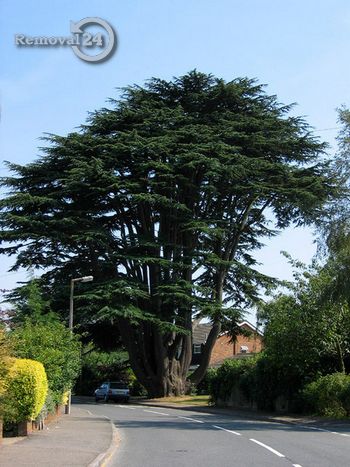 The company specialises in all types of partial and complete office relocations, regardless of their size or complexity. We understand that many times customers need to relocate only single items, but with the same urgency and importance as moving their entire office. This would be no problem for us, as we offer customers excellent single item office removals for things like filing cabinets, office furniture pieces, single standing pieces of machinery and office equipment, as well as anything else that needs moving and fits inside our vans. Should the need be there, we can also disassemble certain pieces of furniture or equipment, as per your instructions of course, and ensure safe and efficient transportation.
In many instances, transporting items separately or disassembled is better and safer, though not too economical but that would be a small price to pay for peace of mind. We provide the most professional office removals in Aperfield and our results speak for themselves, we can expertly handle all stages of the relocation process from start to end and ensure timely, damage-free completion.
Most flexible movers in Aperfield, TN16
We are constantly at the disposal of our clients due to the fact that we operate with a well-drafted agenda which always has free slots for new and challenging Aperfield, TN16, office removals. Our schedule also permits us to accept last minute bookings, so don't be hesitant to contact us on a short notice. Local businesspersons prefer to work with us from Removal 24 because we can carry out their moves after traditional work hours and therefore not interrupt their ongoing affairs.
All work is carried out by specially trained movers, who have the skills and expertise to do the job right. The mover teams are supervised by a qualified logistics specialist who ensures all aspects of the relocation are carried out accordingly. The company owns a large number of technically sound, transport vehicles of different payload capacity which means we can transport any office contents or items quicker and cheaper – which is just what our customers want.
Services are available seven days a week.
We operate throughout the district of Aperfield, TN16, in the Borough of Bromley. The area lies in the southeastern parts of London in close proximity to the neighbourhoods of Biggin Hill and Berry's Green. Aperfield is a described as a calm and peaceful residential area. It is like this because it isn't the location of any major landmarks and parklands. It is served by several bus routes which pass through it frequently.
Aldwych Alperton Anerley Aperfield Archway Ardleigh Green Arkley