Managing your business on a daily basis is an ongoing commitment which requires your undivided attention and your entire set of managerial skills. Sometimes large scale, important projects quickly arise and occupy your schedule and budget, one such project is the necessity to relocate your office from one place to another.
Moving your office is usually for the better, but the nature and sheer scale of the task can catch people off guard sometimes and leave business owners stranded halfway. One certain way to make the entire process swift, affordable and efficient is to use professional office removals in Battersea, and we the company that can handle your entire office removal from start to end in the most efficient, professional and attentive fashion. Our technical expertise, industry experience and dedication are unrivalled, which has made us a natural choice for our customers.
We will take the time and effort, and invest all of our technical expertise and know-how, into making your office removal a cost effective and manageable experience that will not allow for any costly delays or errors along the way. You will be provided with attentive, reliable servicing during all stages of the relocation from planning, to distributing items at your new address.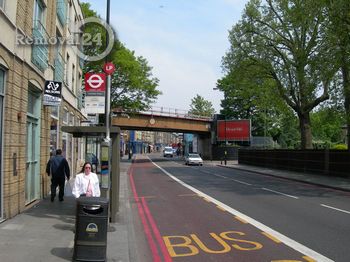 If your office removal requirements are quite specific or elaborate, or perhaps you need detailed information about the way we will organise and handle the process, then you can request a consultation with one of our qualified logistics experts and discuss with them any concerns or issues that may arise during the relocation. It is advisable to provide our consultants with all the necessary details and information as they will be the person who will supervise the actual removal process.
Adequate storage in Battersea solution for commercial clients
We will handle every aspect of your commercial relocation in Battersea and even provide you with a comprehensive and cost-efficient solution to your storage needs in the area. Our Battersea storage facilities are very secure and located at a comfortable distance from the centre of the district. You can lease a unit for short or a long period of time – it all depends on your needs, but one thing is certain – it will complement your office removal in a very comprehensive way.
We guarantee to provide you with the highest quality office removals in Battersea and give you a genuine assurance of safe handling and damage-free transportation of your office contents and expensive equipment. We work with specially trained, professional movers who have the skills and expertise to handle each stage of the relocation with professional pace and efficiency. Free service quotes will be provided upon request.
A prominent building here is the former Town Hall, which was built in 1893 and is currently serving as the Battersea Arts Centre. Battersea is also home to the New Covent Garden Market, one of the largest fruit and vegetable markets in London today, and the iconic Battersea Power Station, designed by no other but Sir Giles Gilbert Scott and built between 1929 and 1939.
Barnes Cray Chipping Barnet Barnsbury Battersea Bayswater Beckenham Beckton