Looking for a contractor who will take the hassle out of your upcoming office removal project? You do not have to look any further, since you have reached the right place.
We are a team of professional removalists who specialize in office removals in Canning Town. If you are wondering if there is a reliable and cost efficient way to have your office furniture and equipment moved to any point in the town, you can rest assured that there is. We have been in the business for quite a few years now and we would be happy to bring all our experience, knowledge and skills in the task of carrying out all your Canning Town office removals.
A responsible removal company has three things – trained staff, tested working methods and state of the art equipment and vehicles suited for every task, no matter what its size or levels of complexity are. With us, you will get all those things, and you can count on the polite and professional attitude of our team to deliver the ultimate office removal service to you. Customer satisfaction is our highest priority, so if you have any questions, concerns and specific requirements, do not hesitate to inform us about them.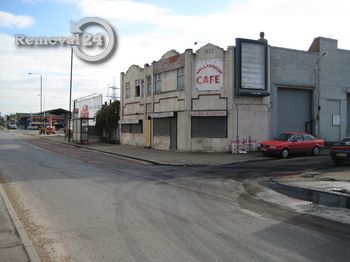 We will provide you with answers and we will tailor an individual plan to follow while moving your office, so that you can rest assured everything will go on properly and up to all the highest standards of our business. You can trust our reputation, build on the large number of projects we have carried out since we started operating in the area. The positive feedback that we constantly receive from our clients leads us to believe that we are the most comprehensive choice for any business on the move.
You can contact us any time for a quote and booking your office moving day. Use the phones provided or just fill the online contact form on this website. You will receive a prompt answer and we will do everything possible to fulfill all your needs, providing you with an efficient and hassle-free removal.