To us, it doesn't matter whether you are moving a household or office, because we can help you with both types of relocation projects. We are a removal company that operates in the London area of Camberwell. Presently we are known to be one of the finest moving companies in the area due to the fact that we never fail to complete a relocation projects in full accordance to the predefined parameters.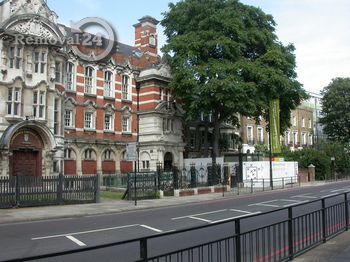 The main reason why we are able to easily handle both domestic and office removals in Camberwell, is our flotilla of moving vans. Currently, we have the most modern and well equipped flotilla of moving vans in the area. Our vans are fitted with the most reliable and accurate navigational systems because we don't want to fall in the embarrassing situation in which we fail to meet a deadline because our moving van driver got lost. Even more it is because of our top notch GPS systems that we are able to avoid traffic jams and closed roads and therefore always be able to deliver the moved items on time.
The cargo compartments of the moving vans are fitted with cushioned interior walls and safety straps that keep everything in place once that the vans are loaded. This way we are able to eliminate the possibility of bums and falls during transit. As you can see we do indeed provide high quality Camberwell moving services. If you wish to learn more about our moving vans call us.
Benefit from our discounts
Aside of working with affordable prices, we also offer special discounts to regular clients and customers who use several of our services simultaneously. This way you can lower even more the costs of your business relocation in Camberwell. You can learn more about our fee reductions by either exploring our company website in full or contacting our consultants and asking for your personalised free quote. Know that our quotations are final which means that you shouldn't worry about hidden taxes and rates.
One more thing that we wish to share with you is that we are the only removal company in Camberwell that offers to its clients moving insurances. This way our clients can have a safety net and will get reimbursed in the occurrence of an unwanted event. By offering to our clients moving insurance they have the peace of mind that they have chosen the right company for their residential or office removal Camberwell based.
You can get our contact details from the contacts page of our website.
One of the main claims to fame to the area is the Camberwell Beauty, a rare type of butterfly that is to be found in the local parks and gardens. Another point of interest here is Camberwell Grove, a residential street which many Tudor houses have prompted local authorities to mark it as a conservation area.
Throughout the years numerous notable people such as inventor Sir Henry Bessemer, footballer John Bostock, comedian Simon Day, singer Florence Welch, detective Jack Whicher and more have lived in the district of Camberwell, SE5. The area is also home to some of the city's most beautiful buildings and famous open spaces such as Camberwell Green. The district is served by a number of bus lines which pass through it on a regular basis.
Bulls Cross Burnt Oak The Burroughs Camberwell Cambridge Heath Camden Town Canary Wharf