You, being a wise business owner, or a savvy office manager would be quite aware that certain tasks and procedures are best dealt with by qualified professionals, as professional expertise, specific industry know-how and experience will go a long way, and get the job done right. One department where professionalism, and technical expertise will make all the difference is office removals. The sheer thought of having to move one's place of business from A to B, is enough to clear out a board room full of seasoned executives, but for us a professional grade office removal is just another day at the office.
Don't waste time and effort in sifting through numerous service offers, because we are the company that can provide you with the most affordable and efficient, professional office removals in Belmont. We specialise in all types of office and certain commercial establishment relocations, no matter how tough or complex the job. We have seen it all, and we have done it all, from shifting a couple of filing cabinets to the local business archives, to relocating entire department stores to another city, there is no job too big or too small for us to handle.
Vehicle type
Benefits
Small van
–          Suitable for single item and small scale removals

–          Easy to manoeuvre in narrow streets

–          Parking friendly

–          Prices start at £20 per hour

Large van/Lorrie/Luton
–          Fitted to full property relocations

–          Suitable for moving of bulky objects

–          GPS navigated and secured

–          Fuel saving driving techniques implements

–          Prices start at £40 per hour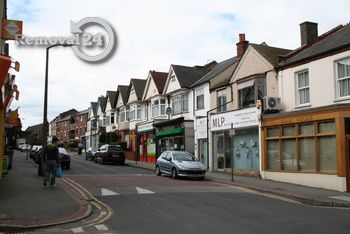 Our well organised crews of professional movers possess the necessary skills and expertise to deal with all aspects of the removal process. Our aim is to complete the job within the shortest time possible, with minimum disruption to your daily business and staff duties, and of course without risk of damage or misplacement. In order to ensure all stages of the relocation are completed timely and accordingly, the relocation work will be supervised by a qualified logistics specialist.
Belgravia Bellingham Belmont Belmont Belsize Park Belvedere Bermondsey