When you need to move your office to another location, efficiency, reliability and punctuality are crucial for a successful completion of the process. Obviously, entrusting the job to qualified removal specialists is the right way to resolve the situation, simply because professional removal services will make the task more manageable and efficient.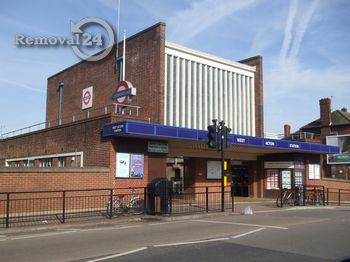 Acton Office Removals is the local service provider of choice, and we have the necessary experience, technical capacity and manpower to plan, organise, carry out and complete successfully your office relocation in the most professional, cost effective and attentive manner. Choosing to go with an established and highly efficient removals company, such as ourselves, will give you an opportunity to deal with your day to day office business, as in the meantime we will organise and handle each stage of the relocation process in a safe, cost effective fashion and complete the job without any extra hassles.
If required you will be visited by one of our qualified logistics specialists who will assist you with formatting the service, choosing any additional service options, and other general and specific requirements you may have concerning the relocation. After conducting the viewing, and discussing all applicable matters, we will be ready to carry out the removal. Our teams of specially trained movers will arrive at your address at the specified time and commence work immediately. Priority will be given to delicate machinery and expensive office equipment. Special care and consideration will be taken when handling filing cabinets and other such items, as misplacing, damaging or spilling their contents is out of the question. More so, our movers will assist you with labelling of the cabinets which makes life a lot easier later on.
Modern fleet of moving vans in W3, W4
One of the reasons why we are able to offer our London customers risk-free office removals in Acton W3, W4 is that we have an innovative armada of vans and trucks. The moving vehicles that we use every day have many safety features and their performance is regularly monitored by competent professionals. Our trusted office relocation services in Acton are also very punctual since our vehicles are equipped with GPS systems allowing our professionals to always beat the traffic.
Acton Office Removals owns and maintains a fleet of transport vehicle of different payload capacity, which means you will receive safe and efficient transportation without any excess costs or unnecessary timewasting. We will do our best to complete the entire removal process within the shortest time possible and with no disruption to other businesses and occupants on the premises. We can accommodate service requests seven days a week.
We are seated in Acton. The area is located in the London Borough of Ealing, in the western part of the English capital. The high street in Acton offers a great variety of pubs and it is located close to Acton Park which has many excellent sports facilities like tennis courts, mini golf, a basketball court and a football pitch. There are three train stations and five tube stations in the area, the busiest of which is Acton Central railway station.
Canning TownCanonburyAbbey WoodActon AddingtonAddiscombeAldborough Hatch