Moving your office to another location is usually for the better, but the relocation itself can be a rather straining process. If you are looking for an easier way to move your place of business from A to B, then perhaps Office Removals Archway will be able to help. We specialise in professional grade office removal services and can expertly deal with any type of office removal despite its scale or complexity.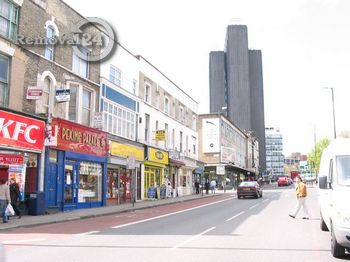 We aim to cover all aspects of the removal process, as we understand that running a business is stressful enough as it is, and the last thing you need is another load of hassles during your office relocation.
In order to streamline the process and make the whole relocation more manageable for you, your staff and your business in general, we recommend consulting with one of our qualified removals experts first. Discussing your specific requirements and expectations with us in advance will help us plan your relocation down to the smallest detail, and ensure everything is done properly and on time. Conducting a meeting with one of our logistics specialists is also necessary especially if you need to shift expensive office equipment, machinery or other high value office items.
Skillful Archway packers you can trust
We approach all office relocations in Archway with the due diligence and care for the detail. Our packers are going to guarantee the safety of your sensitive expensive equipment and furniture. Leave your employees to focus on their work, and let our packers and movers to carry out the job so that it is completed quicker and up to better results. Get in touch with us today for the best commercial packing and office moving service in Archway.
Relocation of filing cabinets or archives is usually an essential part of office removals, and most business owners would be quite concerned as to how will the archives and files be transported. In order to avoid damage, misplacement or mix up of contents, our mover teams will label and pack each of the files or archives accordingly. If necessary, the movers will also use a specially devised colour code system which helps keep track of items being moved and their intended destination at your new address. This is also quite beneficial when shifting the contents of multiple offices or identical office spaces.
Office Removals Archway also offers customers a specialised storage service which will keep your expensive office equipment and furniture safe and sound for the time being. We have very good short notice availability, and service bookings are made for all days of the week, including public holidays.
The focal point of the district is the Archway tube station, which connects Archway to Central London and other parts of the capital. Notable locals include Andrew Marvell, Reggie Yates and James Heartfield. Junction Road is the main shopping street in town. There are as many as nine parks within a mile away from the tube station, which act as green buffers. The Archway Tavern and The Winchester are the two prominent local pubs.
Alperton Anerley Aperfield Archway Ardleigh Green Arkley Arnos Grove