Office relocations are all about timing, efficiency and punctuality. If you don't want to encounter any unexpected issues which may hamper your efforts and plans, then it might be best to look for specialised office removals in Blackheath and ensure the whole job is handled professionally with no margin for error.
We can offer customers a wide range of professional office removal solutions able to cover general and specific relocation requirements without the usual high costs. In order to provide customers with complete end to end servicing we will deal with all aspects of the removal so you have fewer things to worry about.
Our specially qualified removal experts will visit your place of business in advance of the actual moving date and discuss with you any specifics and requirements which you may have. Being aware of your exact requirements and expectations will help us format the removal and ensure efficient and timely completion. We understand that when it comes to professional grade office removals, there is no room for error and costly delays therefore we will have everything completed successfully within the shortest time possible and with minimum disruption to your daily business and staff duties.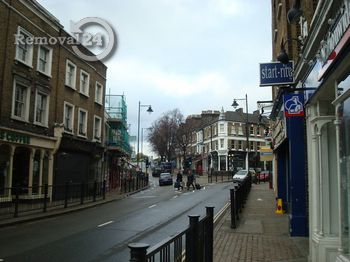 We work with professional, experienced movers who have the skills and expertise to swiftly handle all aspects of the relocation. We will assist you with packing and securing of your office contents as we need to ensure safe handling and efficient transportation. If you are shifting the contents of multiple, or identical offices, our movers will label and list the items being moved so that nothing goes missing and everything is distributed accordingly at your next destination.
Packing is one of the most essential aspects of efficient removals, therefore we can supply high-quality packing and wrapping materials which will protect your items better and cancel out the risk of damage. If necessary certain items and equipment will be disassembled for safer and more efficient transportation, upon arrival at your next address our movers will put everything back together. Top quality office removals in Blackheath are our specialty so make us your top choice!
Biggin Hill Blackfen Blackfriars Blackheath Blackwall Bloomsbury Botany Bay